BY TYLER DURDEN (via Zero Hedge)
As reporters look for clues about how Bill and Melinda Gates plan to divide up their fortune (as a reminder, here's everything we have learned so far) focus is shifting to Cascade, the Gates family office set up with the proceeds from selling Gates' Microsoft shares, as well as his investment dividends. The family office has long been seen as a piggy bank for the Bill and Melinda Gates foundation.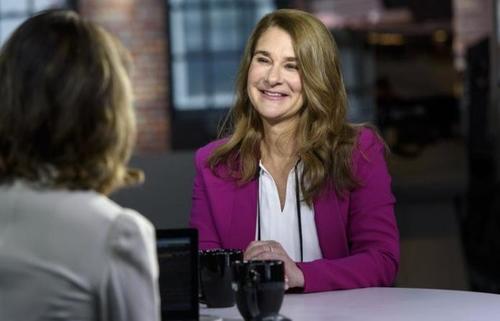 And according to an SEC filing, Cascade transferred $1.8 billion (14.1MM shares) in Canadian National Railway stock to Melinda French Gates on May 3. Cascade also transferred 2.94 million shares in AutoNation, worth $309M.
The move makes Ms. Gates the sixth-biggest shareholder in CN, Canada's largest railway, however, Cascade (controlled by Bill Gates) remains thee largest shareholder, with more than 101M shares worth roughly $11 billion)
CN is the biggest investment held by Cascade, representing 24.4% of its holdings. Waste disposal company Republic Services is Cascade's second-largest stake at 23.9%, while heavy equipment make Deere and is third, at 18%.
Through Cascade, Gates has interests in real estate, energy and hospitality as well as stakes in dozens of public companies, including Deere & Co. and Republic Services. The couple are also among the largest landowners in America.
Other investments Gates owners via Cascade include:
Berkshire Hathaway Class B $1.69 billion
AutoNation $1.9 Billion
Ecolab Inc. $6.9 Billion
Liberty Global PLC $235.6 Million
Waste Management $2.3 Billion
Gates lists himself as the sole member of Cascade Investment and makes clear that the stocks that he and Melinda own jointly through the Bill & Melinda Gates Foundation Trust are completely separate from his direct ownership of what's in his family office hedge fund, Cascade Investment, which operates out of Kirkland, Washington.
We're still waiting for more clues about the Gates' "separation agreement", as well as any settlement talks.
https://www.instagram.com/reel/COd3Cx7DxrS/?igshid=jfhhn72qfxz6